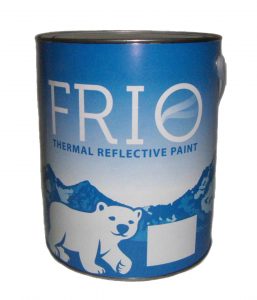 FRIO Thermal Reflective Paint Topcoat
Packaging:
5 kg and 20 kg
Description:
Excellent Total Solar Reflectance.
Reducing the roof surface temperature & keeping room still cool.
Saving money with reducing energy & maintenance costs.
Water-based & Environmental friendly.
Contain no heavy metal and other hazardous substance.
Very good adhesion to non ferrous metal, galvalum, zincalum roof.
© 2020 PT Putramataram Coating International. All Rights Reserved.