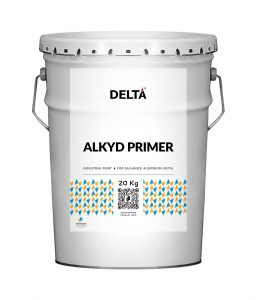 DELTA Alkyd Primer
Packaging:
1 kg and 20 kg
Description:
Delta Alkyd Primer is to be used as a base paint for all wood or iron surfaces.
Formulated with high-quality resin and pigment raw materials.
Good adhesion to both substrate and final paint.
Contains active ingredients that can protect wood and iron from weathering and corrosion.
© 2020 PT Putramataram Coating International. All Rights Reserved.